September is Bordeaux Wine Month, and to acknowledge this delicious month,  we are taking part in the 'Bordeaux by the Glass' campaign at The Grand Hotel, Eastbourne.
For a limited time we are offering two special wines by the glass, enjoy a Sauvignon Blanc & Semillon from Entre-deux-Mers or a rich, complex Cab dominant blend from Haut-Médoc. The hard decision is which will you choose?
While you make your decision, we take a look at the origins of Bordeaux Wine Month and the company who makes this delicious wine.
A Bordeaux wine is any wine which has been produced in the Bordeaux region of southwest France. Geographic factors and the styles of wine produced are what define the 'six families' of Bordeaux wines (three red and three white). Bordeaux Wine is the top employer in Gironde with a network of over 5,800 winegrowers across the region and over 110,800 hectatres of vines. 
Below are some more interesting facts about Bordeaux wines...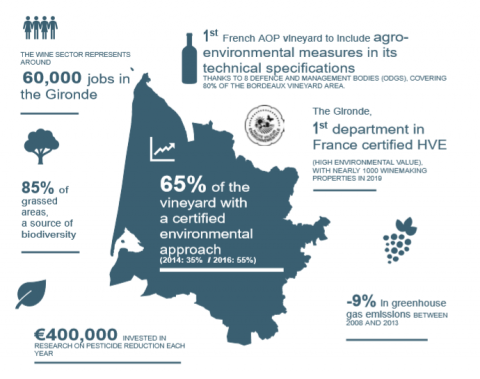 At The Grand Hotel, Eastbourne we stock a wide range of Bordeaux wines and are happy to help you choose your perfect wine when you next dine or stay with us. To find out more about dining in our award winning restaraunts please click here. 
For more information on Bordeaux wine please click here